The amount of fun things to do on a visit to San Antonio is endless—and the list is growing every day—but you may not have time to explore every corner of this vibrant city. If you're only in the Alamo City for a day, here is how to make the best of your short time here.
Day 1
Afternoon
After your travels, you're going to want to do something relaxing, but still go out and experience the city. The first stop on your list should be the San Pedro Creek Culture Park located downtown. Opened in May 2018, the linear park features art, history, and nature—it's the perfect introduction to San Antonio. If you want to get some exercise, rent a bike at Blue Star Bike Shop and take a ride along the Mission Reach trail system. Grab lunch afterwards at Ocho, the picturesque bar in Hotel Havana.
Evening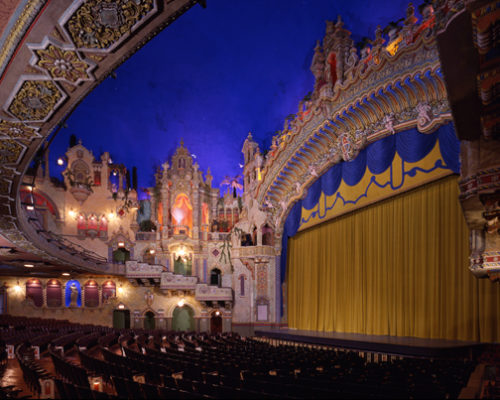 If you plan far enough ahead, you can snag a ticket to a show at The Majestic Theatre and spend your evening watching a nationally touring performance like Wicked or soaking up some local flavor with a San Antonio group like Musical Bridges. The theatre is downtown, so you can grab dinner before or after at Bohanan's Prime Steak and Seafood.
Night
Keep the San Antonio experience going with a visit to the bars, clubs, and live music venues on N. St. Mary's Street. Try Paper Tiger for a concert, Tycoon Flats for a late-night meal, or just hop in from bar to bar down the street.
Day 2
Morning
It wouldn't be a trip to San Antonio without some proper Mexican food, so start your day on the right foot with brunch at La Fonda on Main, which opened in 1932 and has been a favorite for Tex-Mex and interior (authentic) Mexican ever since.
Afternoon
Stop by one of San Antonio's favorite lounges, The Esquire Tavern, for a hamburger and a beer. Fun fact: The Esquire opened in 1933 and boasts the longest wooden bar top in Texas. The restaurant is located on The Riverwalk, so you can walk off your meal by strolling along the San Antonio River, even popping in to Casa Rio for a frozen margarita if you desire.